Larger retailers go above and beyond in store design, and layout. Knowing that to attract customers you must stand out, taken  steps clean storefront with impressive well lit signage and have an inviting storefront entrance that leads into a well laid out store. The store is supported by friendly, helpful and experienced staff to complete the customers experience and with the positive experience the customer will return to shop again.
Smaller retailers are also aware of this, and may not have the same kind of budgets, larger retailers might have.
On the topic of budgets, every business person knows the importance of the "bottom line."
Retailers are aware of shrinkage (also known as loss or shortage), whether it is from patrons doing a little five finger discount or employee theft. When the inventory does not add up, to what is showing in the financials, it comes right off the bottom line.
Every retailer struggles with inventory control, theft and bottom line profits, large retailers spend phenomenal amounts of resource to protect the bottom line. Retailers of all sizes have concerns over the investments, purchasing the merchandise, attracting and marketing customers and risks of losing inventory.
The need to for security is greater today than ever before, as the items are smaller, more valuable the risks or temptations increase. The security equipment and devises available today are constantly changing and improving. Alarm systems can be wireless, CCTV has high definition cameras with digital recorders that have remote access through the internet, EAS (electronic article surveillance ) become sleeker with greater technology.
Sometimes what is overlooked or dismissed, is the need for physical security protecting the weakest points of security, that being the storefront windows and doors.
This area of the store is also what customers see first (or second, after the signage) Many retailers are used to those ugly obtrusive fixed mounted security bars, probably as much as the customers themselves. Who is attracted by a storefront full of security bars?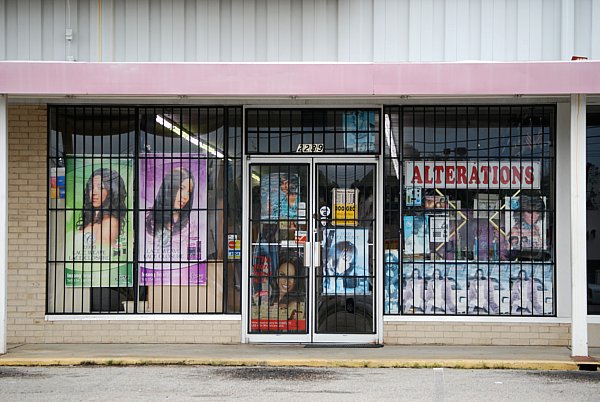 A few questions to ask when looking to secure a storefront.
Crime is unpredictable, is my store at risk of a break in?
What do I need to secure?
How do I secure the weak areas?
What security product options are available?
What will it look like?
How easy is it to use?
What will it cost?
Is there maintenance?
4 physical security products to protect your storefront.
Physical security products are not to replace your alarm system or cctv surveillance systems, they are to enhance and help layer your level of security.
Window security film – is a virtually invisible film if properly installed and adhered to the window frames can make it difficult for a burglar to get through the window. I wrote a more informative blog regarding window film, explaining the pros and cons of window security film.
Roll down shutters or grilles – roll down shutters are usually mounted on the outside of the store, and depending on the size of the storefront needing to be protected will determine how big or how many units would be required. They are available in solid slat, perforated, or link style grille. These units can be motor operated, or spring loaded and lock able. The header box contains the shutter when not in use, and rolls down inside mounted guide rails, when needed.
 Aluminum folding closures – Folding closure or top track mounted aluminum security gates are most commonly used for indoor applications such as mall stores, airport stores and kiosks. They do require a top track to be mounted securely to hold the weight. Curves and radius designs are possible, many link patterns as well as solid or perforated panels. Building special pockets at the ends of the openings can help hide the curtain when not in use.
Scissor style security gates – Modern scissor gates are made of tubular steel in a diamond pattern, powder coated finish. These gates are mounted inside the store window and door frames, and easily retract back and swing aside when not in use. Strong, convenient, physical and visual deterrent when needed.
Deciding on the product to use will require some careful considerations, strength, price, and aesthetics. Regardless you need security, and it needs to be visual when you need it. If you have already experienced smash and grab break in or simply looking to improve your security, research and speak with all the companies that can provide the solutions. Being proactive in layering your security will save a lot of stress and losses to your bottom line in the future.
For more tips on layering security, download our 10 Critical Points to Securing your Store, your Employees, and your Goods eGuide.
Load More