Asset Protection – Loss Prevention
Storefront Security
USA – Mexico – Canada
Quantum Security Gates
Quantum Folding Curtains
Aisle Access Control
Mobile Trolley Unit
Keeping You and Your Business Safe and Secure with Physical Security Gates
Providing security solutions for retail, commercial and industrial applications across North America.
Had a break in? We are just a call away at:
Today, more than ever before, store owners need physical security to protect us against burglary and vandalism. Failing to protect your storefront, warehouse, or institution can result in lost operations and costly repairs, not to mention lost inventory. Quantum's security gates, shutters, and grilles provide industry leading protection and versatility, along with peace of mind. Physical security gates can be used for many application from retail storefronts to warehouse shipping doors. Finding the right security solution starts here.
Help Stop Break-Ins
See how we can help you improve security quickly after a break-in at your business.
Load More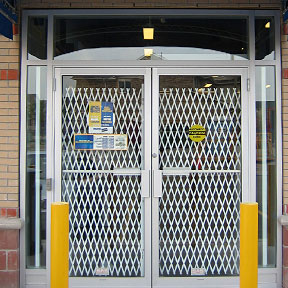 Retail Security Gates
Security products for businesses with storefront access via streets or shopping malls.
Load More
Institutional Security Gates
Products for hospitals, stadiums, airports, schools, and government buildings.
Load More
Office Building Security Gates
Protection for office building doors, server rooms, unused suites, and more.
Load More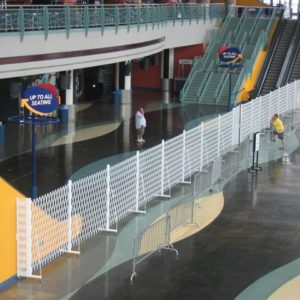 Industrial Security Gates
Doors, gates, and other products for industrial entrances, warehouses and loading zones.
Load More
Access Control Security Gates
Inventory control, portable security, temporary barriers, and more.
Load More