Why Smash and Grab Robberies Happen
Smash and grab robberies are, unfortunately, quite common. In retail stores of all shapes and sizes, criminals smash through windows and doors and steal whatever they can as quickly as they can. Most of the time, a smash and grab robber is in and out of the store in minutes, sometimes even seconds. These crimes are sudden and violent. Criminals leave behind broken doors and windows, shattered glass, destroyed display cases and much more. In the aftermath of these robberies, store owners are left with big repairs, long conversations with police and insurance companies and possibly even faced with closing the store while everything is fixed up.
As you can see, a smash and grab robbery can be devastating for a business.
But why and how do these crimes happen?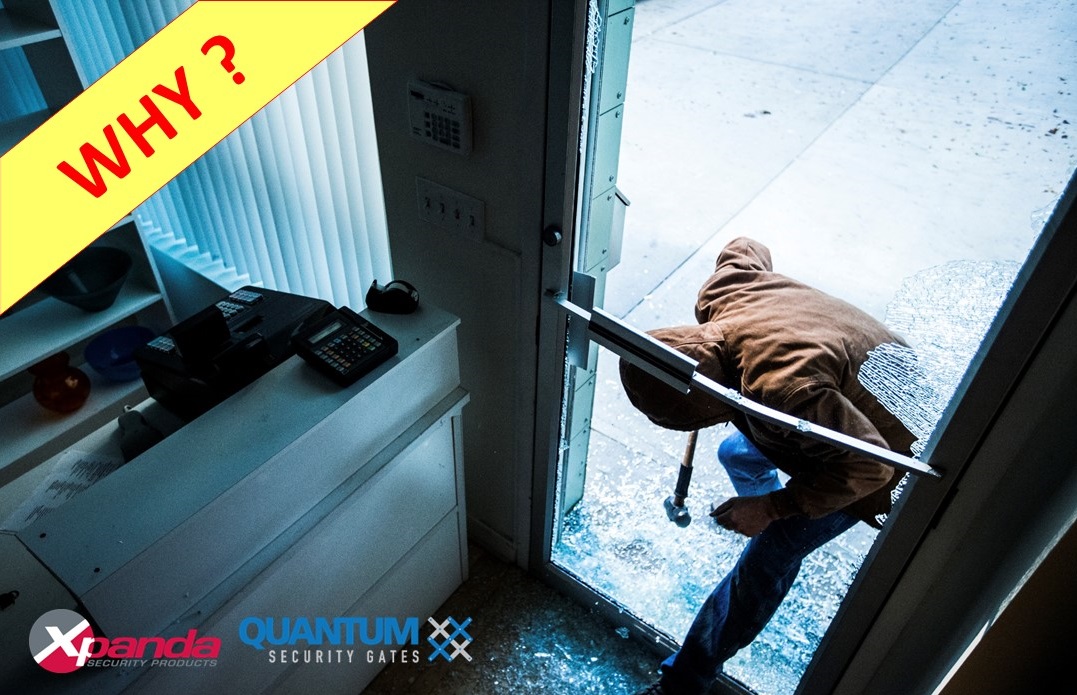 Smash and grab robbers scout out locations to find those that are prime targets. They are looking for properties that have large doors or windows that can easily be shattered or broken down with rocks, bricks, crowbars and other such items. They also want to find properties that contain small yet valuable items. Criminals want to get as much out of their target as possible in the quickest amount of time. That means finding locations that sell medication, personal electronics, jewelry, beauty products and various other items that are easy to carry, yet valuable. These types of merchandise can quickly be sold on the black market at high prices and, therefore, criminals look for locations selling these items when they are choosing a target.
How to Protect Yourself from Smash and Grab Robberies
Retail stores owners need to take steps to protect their properties from smash and grab robberies. The best approach for doing so is to be sure that you effectively layer your security set up. What does this mean? It means not focusing on a single type of security. Instead, multiple types of security are required and physical security tools are a must.
The reason why layering is so important is the speed in which smash and grab robbers operate. An alarm system is designed to attract attention to a crime and to alert the authorities. However, since most smash and grab criminals are in and out of a store in mere minutes or seconds, there isn't enough time for police or security guards to respond. By the time these authorities get there, the criminals are already long gone.
Video surveillance cameras can capture footage of criminals and their crimes, but this only helps after the fact. This footage doesn't stop criminals from breaking in in the first place. The police might be able to catch them afterwards, but the damage to your property will already be done. Plus, more and more criminals are now covering their faces with masks, scarves or hoods during crimes, making them significantly more difficult to identify.
By installing physical security tools such as security gates on a property, you are making it more difficult for someone to break in. As mentioned, criminals do not want to spend a lot of time at a property. Taking too much time allows the authorities to respond to an alarm. It also gives security cameras more opportunities to record footage. Security gates slow criminals down and put a strong physical barrier between them and your store. This makes smash and grab robberies significantly less likely since criminals do not want to take the risks associated with these tools.
DOWNLOAD our 10 Critical points for securing your shop.
---